Insurance
When one is doing shifting in India, employing even the best packer and mover will not give the guarantee of damage free delivery. The only thing that can give you peace of mind for the safety and security of your household items during relocation is moving insurance. House Moving insurance or transit insurance is a type of insurance cover that can protect against any type of loss or damage to goods during home shifting.
When moving homes, there are goods worth lakhs including furniture, antiques, crockery etc to be transported thus ensuring them becomes mandatory. So to make this process of taking moving insurance easy, here is a list of things to know-
Good Movers are pre-requisite- Before moving on to the step of seeking insurance, you need to find professional packers and movers who will provide you that transit insurance. You need to choose a moving company that insists on ensuring your goods for relocation.
Correct Packing list Value- One of the main things to do is ask the shifting company to create a correct packing list. Based on this current value, the transit insurance will be taken by you.
Type of Damage/Loss- Before choosing the type of insurance, ensure you read the terms and conditions well. Always check the type of damages and loss your moving insurance will cover. Choose only that type of insurance which covers maximum damages of goods.
Claims- Also understand from the insurance company as well as your packers movers what is the claims procedure. In the scenario of any damage and you have to file claims, then how much time does it take for those claims to be fulfilled. This information will be very important.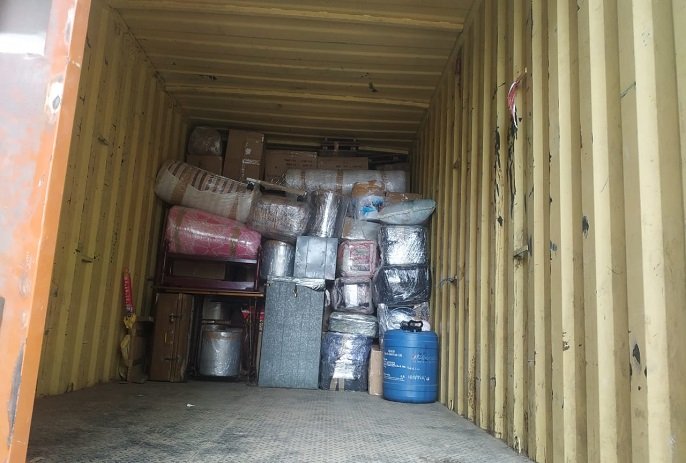 Why sangwan packers
Once you hire our residential and commercial packing and moving services, we will send our dedicated team of packers to your home upon your availability. Our team will help you pack and move your belongings to your new destination.
Sangwan Relocations will provide loss and damage policy and optional insurance cover for you to keep you stress-free
It is our responsibility to ensure safe packing and transit
We will inform you about our team and contact details in advance and provide professional services.
We at Sangwan Relocations will take the responsibility to track your belongings while your goods are in transit. However, you will have access to check the location of your goods and where they are moving.
Sangwan commercial and residential packers and movers in domestic moving will provide you various payment options like cash on delivery, debit card, credit card, and mobile wallet payment options.
The sangwan packers and movers services
Our Customer support is 24/7 available to fill customer Enquiry.
All drivers of Company have heavy Goods Commercial Licence with sequrity cleared.
Our company have more than 750 vehicles and around 5000 Staff in all over India.
Customer can track their Move live with the help of Tracking No. given by our company.
All Domestic and Internationl Customer can subscribe our SMS and Email Service to get better service.
After the Packing and Shipment, Company deliver the Goods accoding to the Location faster than given time.